Brighton Art Fair brings together over 100 of the best contemporary artists from the UK and abroad. Some have exhibited before, some are brand new to the event, but all the work is exciting, fresh and exceptional.
Painters, print makers, ceramicists, photographers and sculptors present their original and eclectic work across as wide a variety of methods and subjects as possible. The artists themselves sell their work direct to the public, bringing a personal feel to viewing and to the buying process.
Visitors enjoy meeting the artists, learning about their creative inspirations, techniques and future projects.
Brighton Art Fair takes place in the beautiful and historic Brighton Dome Corn Exchange (26/09-28/09) in the heart of the city. The fair has built a very strong reputation for presenting highest quality contemporary artwork in a relaxed, informal and friend environment.
EC Brighton students, take this wonderful opportunity and go to take a look!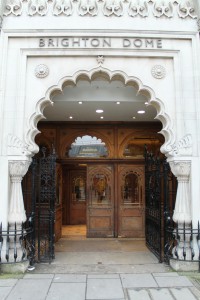 Comments
comments