I chose EC Brighton because of the Sea, the vibrant nightlife and its vicinity to London.
My English improved a great deal and I moved from the FCE class all the way to Advance, I am extremely happy with my progress!
What I liked the most about the lessons was meeting new people from many different countries, Venezuela, Brazil, Panama, Italy, Spain and many more.
The school is centrally located and my accommodation was very good, my host mother is very nice and she really cared for me.
I will remember my experience at EC Brighton forever!
Clarissa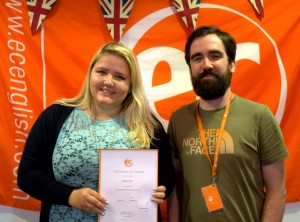 Comments
comments