Sometimes your English course can be hard work as well as fun, therefore it's important to partake in social and recreational activities to maintain your emotional wellbeing. Luckily enough, EC offer a guided trip to one of the south's most extraordinary coast lines.
If you're prepared to commit just 25 minutes on a bus, walk another 30 through the beautiful British countryside, you shall be rewarded…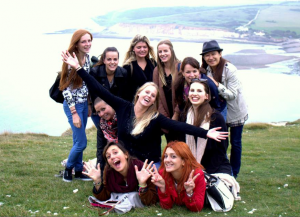 280 hectares of chalk cliffs, a stunning meandering river and vast open grassland makes for an unforgettable hike and cultural experience.
Let the waves wash away your worries, the lush greenery relax your mind and the view from the top of the cliffs reinstate the beauty and opportunities in life.
Comments
comments