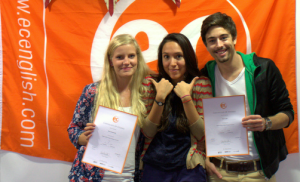 Anne Koslowski
In my time at EC Brighton I have met lots of people: Korean, Venezuelan, French, Swiss, …! Some of them I will definitely meet again. I have built a lot of confidence in speaking/talking to other people and in class.
I really enjoyed the sushi class last week and the first thing I will do when I get home is to buy all the stuff to prepare some sushi!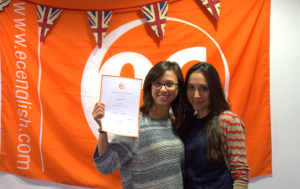 Valentina Lo Serro
I like very much Brighton and EC School. I met a lot of lovely and funny people in the school and in my residence. This was a perfect way to improve my English, even if I would stay here more!
Teachers are very good and I found them really interesting.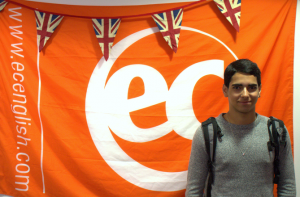 Luiz Alberto
Brighton is a nice city, the weather is very good and a lot of friends from Brazil recommend this city and this school. The school is really nice, the teachers are excellent, especially Robin, Sally and Lisa.
My favourite EC activity is the football match and I improved a lot my English.
Come and study and English course in Brighton!
Comments
comments