Florin is from Switzerland and he studied an English Language course in Brighton for eight weeks. Here's what he has to say about his experience at EC Brighton:
First of all I would like to thank my Host family. They have been fantastic to me, I always had delicious dishes, a lovely clean room and I learnt a lot of the English culture from them. Everyone who can stay with this Host family should be very happy!
I also had a great time at EC and I would totally recommend their modern facilities and dynamic and motivated team. I learnt how to make sushi, I played laser tag and I had very interesting lessons. We talked in English a lot about interesting topics, but also had some grammar lessons.
Last but not least I want to thank my lovely teachers, they were friendly, helpful and they challenged me a lot.
Best wishes to the EC team!
Florin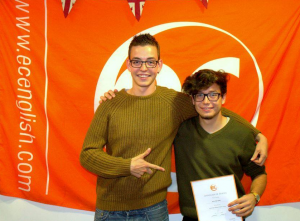 Comments
comments