My first week was awesome and sad at the same moment. EC Brighton is very nice and my colleagues are so patient and friendly it`s unbelievable. But it`s sad that Ivan will leave us but everyone must make the right decision for his own future!
Of course it is very nice here and I don`t want go home, back to Germany because it`s so great here!
Also last Saturday I went to London and it was really nice. I slept at a friend's house and they had a real Indian birthday party. It was so interesting to see how they celebrate birthdays! Of course I visited the usual places like: Big Ben; Westminster Abbey; London Eye and Tower Bridge. In the evening London looks much better than in the morning or in the afternoon.
Moreover the nightlife in Brighton is very interesting because you can go to clubs or pubs. The pubs are really nice here and the atmosphere when an English football club plays against another English football club is amazing. People are completely different than in Germany and this is great! People here always thank you or tell  "you are welcome". This is not typical in Germany but in England it is, so it`s so interesting and different here.
Therefore I really don`t want to leave because it`s so awesome here, I can`t describe it, you must see and experience this on your own and Brighton will hypnotize you as me! At last but not least I really want to say thank you to EC Brighton because they help me in every case and they`re so patient, it`s so beautiful here and I really want to stay here.
I look forward to work or live here in the future! Maybe see you soon!
Tim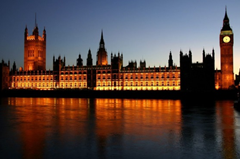 Comments
comments