Hi there!
My name is Tobie, the new intern from the academic and accommodation office at EC Brighton. I have come to Brighton with the motivation to improve my English skills and accumulate work experience. Luckily I got both things so I consider myself quite a happy camper.
My interest in English is based on several reasons, one is that I am practising acting as a hobby, therefore I have to be able to use the English language more or less properly. Related to this hobby, is of course my fascination for the cinema, which I visit on a weekly basis with my friends. We don't just prefer watching a movie in English, we consider it a sin if you don't watch it in the original language. Of course the same rule applies for movies from other countries.
Furthermore, English is the language which allows me to communicate with nearly every nationality, which is a thing that can't sound wrong to anyone. Additionally I need it for my job, since I intend to study psychology and a lot of the literature is still in English, because psychology is a very young science.
Last but not least I just love to use the English language both speaking and writing. So I am on a big quest which will continue even after I left Brighton; for sure Brighton is to be one of the climaxes in this quest.
I really wish you a fantastic time here and may your Brighton experiences stay with you forever.
Tobie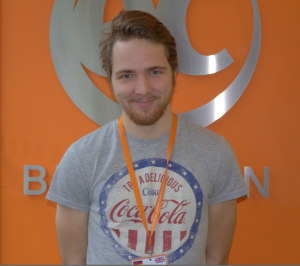 Comments
comments