Elina Geringa from Latvia studied an Intensive English programme in Brighton  for two weeks.
EC Brighton is the perfect place to learn and improve your English. I hope to come back some day again.
Thank you EC!
Elina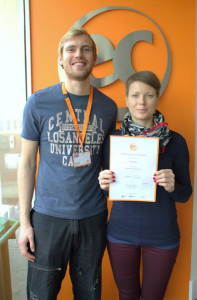 Yuliana Leon from Panama studied a General English course for six months at EC Brighton.
I would recommend EC Brighton to everyone I know! EC Brighton is not only a very good and accredited school to learn and improve your English, but it is also a fun place where all the students and teachers make you feel at home. I will miss every single day I spent here!
I piece of you will always be in my heart!
Thank you
Yuliana
Comments
comments