"Time flies" is a popular expression that is extremely real. Looking out the window Winter is here! Overcast mornings, Christmas decorations in the streets and along with everything, even the approach of my departure.
There are exactly 24 days left, less than a month, and all this will be over. However, my experience at EC Brighton has been absolutely marvelous so far. I have seen all the work behind the scenes, not as a student but as an intern.
I met so many great people always available and ready to help you. Not only EC staff, students are also extraordinary!
I experienced both negative and positive moments, but I think this is normal in four months. Nevertheless, I am sure that I will come back soon! Only two hours flight separates me from England.
Finally, I recommend a working experience abroad to all of  you, you won't regret it!
Ciao
Manuela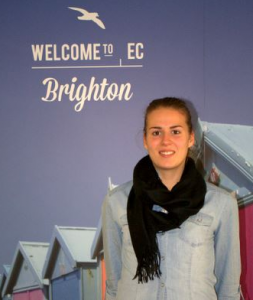 Comments
comments