Barbara Carvalho De Almeida studied English for five months at EC Brighton. Here is what she would like to share about her experience to learn English in Brighton.
I had the best experience in my life here in Brighton. EC is one of the best choices I have ever made and I was very lucky to study here.
I really improved my English a lot and I have met amazing people. All the lessons motivated me to study more and more and the EC activities helped me so much to talk and improve my English.
Thank you EC!
Barbara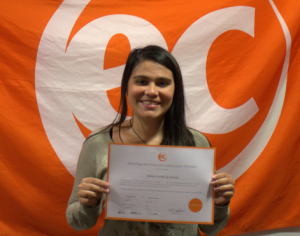 Comments
comments