Rami Talal M Kurdi studied English for twelve weeks at EC Brighton.
The school was nice and I will recommend it to my friends! The best teachers are Debra and Julia.
Thank you EC
Rami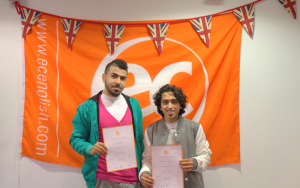 Abdulaziz Ahmed A Basunduwah joined the English language centre in Brighton for four months
EC Brighton is a lovely school and all the Teachers were very friendly. My favourite teachers are Debra, Julia and Jordan.
Thank you all for taken good care of me!
 Abdu
Comments
comments