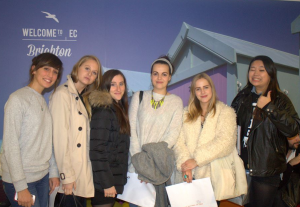 Andrea Jordan Barrera joined our English Courses in Brighton and attended the Cambridge exam preparation course. Here is what he has to say about her experience:
I chose Brighton because of the beach and the different culture.
Every day was different and I enjoyed all of them without exception. Everybody was absolutely friendly and my closest friends came from Switzerland, France and Korea.
I improved my English a lot and the course I took was very useful. I will never forget the good times I had with my classmates and housemates!
Than you EC!
Andrea
Comments
comments