Ellyn Selvini from France studied for eight weeks at EC Brighton. Here is something she would like to say:
I would like to thank everybody here, I really enjoyed my trip, the school and the students. Alistair is the best!
Thank you EC
Ellyn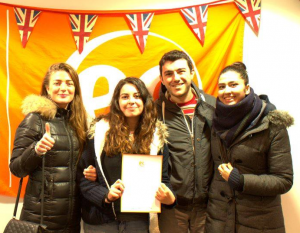 Renzo Ricciotti from Venezuela took a six months course in our English School in Brighton. Here is what Renzo would like to share about his experience:
Studying English at EC Brighton has been one of the best decisions I have ever made. I want to thank my host family for always been supportive. I think they deserve ten out of ten! They have been friendly and extremely attentive.
Brighton is such a lovely place, I have met lots of people and made many friends. This experience will definitely help me to grow professionally and personally.
Thank you guys for always doing your best for us!
Renzo
Comments
comments