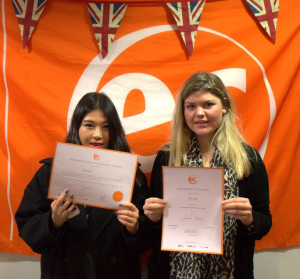 Sojin Ahn from Korea attended two of our English courses in Brighton for six months. Here is what she would like to share about her experience with us!
This year in June I came to Brighton to study English. At first I was an intermediate level student, but few months later I passed the level test so I could move up to the upper intermediate level.
I then changed my general English course to the Cambridge exam preparations course to challenge myself. In this class I improved my English exam skills a lot! I really loved my class mates and teachers. Everybody has been very friendly and the teachers taught me lots of English.
I will never forget EC, thank you!
Sojin
Comments
comments