Christophe Maylis from France studied for two weeks in our English Centre in Brighton. Christophe's would like to share his experience with us:
I chose Brighton for the night life and because it is a beautiful city. I have learnt and improved my English a lot but I must study more!
My favourite EC activity is pub night, it is perfect to have a drink, meet people and practise English! I really liked all my teachers and learning grammar through games.
At EC I had the opportunity to make friends from all over the world. I have wonderful memories because I had an amazing experience and I am very happy now because I met a lot of good people learning English at the same time.
I would really recommend EC to my friends, thank you!
Christophe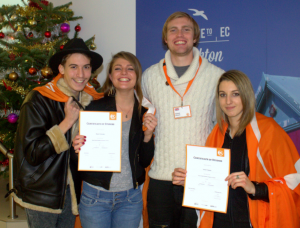 Comments
comments