Young Geon Yang studied English for ten months at EC Brighton. Here is what he would like to share about his experience:
Time went by so fast and I cannot believe that today is my last day in EC Brighton. It is with mixed emotions that I have to go back to my country but I am very happy because I have met lots of lovely friends, amazing teachers and very friendly staff.
I really experienced something priceless here!
I am now a little sad as I have to go back to my country, this will make it difficult to keep in touch with the good friends I made here. I really wish I could stay with EC longer in order to improve my English even further!
Last but not least I would like to thank all teachers and staff at EC Brighton!
Young Geon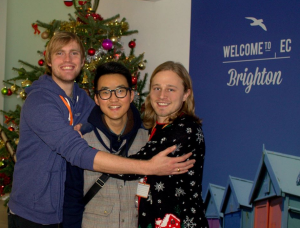 Comments
comments