Ammar Aljabali studied for seven months at the EC English language school in Brighton. It is so lovely that his mother and brother were here to attend his graduation ceremony!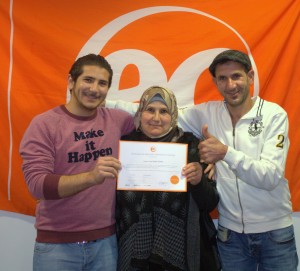 Here's what he wanted to share with us about his experience at EC Brighton:
I would like to say that I had such a brilliant experience here at EC Brighton.
Brighton is one of the most beautiful cities in the UK and I really enjoyed my time here. I truly had a great time from the very beginning but the end was even better!
I had the best experience in my life and I love British life, culture and the weather!
Thank you so much to all lovely EC Brighton staff!
Ammar
Comments
comments