Marcello Moro Queiroz from Brazil studied general English for four weeks at the English school EC Brighton. As for accommodation during his stay he chose to be in a twin room in one of our residences. Here's is what he would like to share with all of you!
I loved the school and the teachers. I had one of the best experiences of my life and I am really thankful to EC Brighton.
I am very glad that I have chosen Brighton because this city is wonderful
Thank you!
Marcelo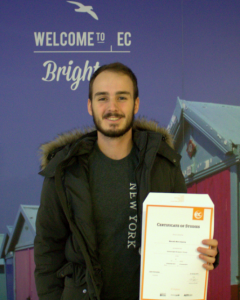 Comments
comments