Mariana Peixoto De Almeida Viana from Brazil took one of our English courses in Brighton. She studied intensive English (30 lessons p/week) for five weeks and she stayed with one of EC Brighton lovely host families. Here's what she would like to share about her experience:
My cousin lived here and he told me that Brighton is a great place. I learnt a great deal about English culture and my English has improved so much. One of my favourite activities was pub night as I love parties!
I really enjoyed to learn about other cultures and living with a British host family facilitated this process, they have been amazing to me!
I have got to know a lot of people from different countries, France, Korea, Japan..
I will never forget the friends I made here!
Mariana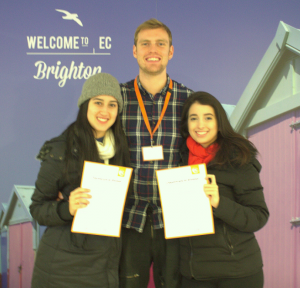 Comments
comments