Matheus Luiz Orrigo De Oliveira from Brazil joined the EC English language school in Brighton. Matheus studied General English and stayed with one of our lovely host families for seven weeks. He wanted to share some of his thoughts with us:
My agent advised me to come to EC Brighton and this School has really surprised me! Everything here was perfect as I had a fantastic time at EC Brighton.
I learnt a lot because the teaches are really good and they really know how to teach in a professional manner.
I will miss everything and everybody!
Matheus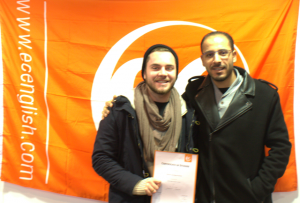 Comments
comments