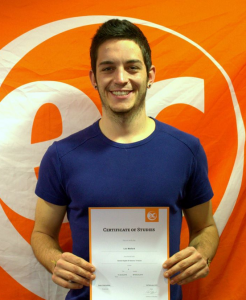 Loic Maillard from Switzerland studied a general English course in Brighton. During his stay he chose to be accommodated in a single room in one of our economy student house. Here is what he wanted to tell us on his last day with us:
I came to Brighton because some of my friends told me that it was a nice city and now I understand why.
The school, the teachers and the residence were really good. It was one of the best experiences of my life.
Thank you!
Loic
Comments
comments