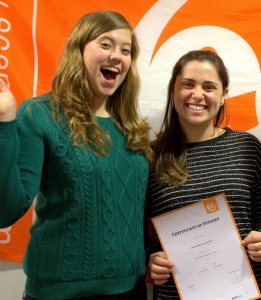 Debora de Moura Fernandino joined EC Brighton Language school early in January and she studied General English for six weeks. She chose to stay with one of our lovely host families and this is what she wanted to share with us about her EC experience:
I really enjoyed my six weeks here in Brighton. I made lots of really good friends and I hope to keep in touch with them all. It has been a great learning experience, my English has improved a lot and I also got to know more about myself!
I will miss Brighton and all my friends!
Debora
Comments
comments