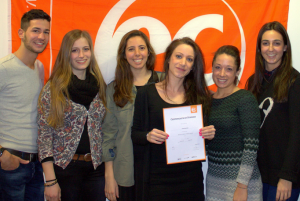 Claire-Marine Berthelot from France studied IELTS exam preparation for four weeks at EC Brighton language school. She is a repeat student and she really had a great time with us!
I have already been in EC Brighton School and I really had a good time here. That is why I came back again and I also recommended your school to a friend of mine so she came here.
I have improved my English a great deal and I also met a lot of people from many different parts of the world. All of them are my friends now!
This school is the best to learn English and the teachers are very friendly. I really enjoyed my days here and I don't want to go back!
Than you
Claire
Comments
comments