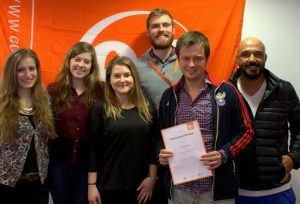 Ismail Savas Koprulu from Turkey studied Intensive English at EC Brighton for three months and chose our EC homestay accommodation. Here's what he wanted to share with us on his graduation day:
I have been studying in EC for three months. I have improved my English a lot and I now feel more confident than in the past. I really had a great time here and I highly recommend EC Brighton.
At school I made lots of friends from different countries and had a great experience.
Thanks a lot!
Ismail
Comments
comments