Salem Ahmed Baghni from Libya studied at EC Brighton for nine months. He wanted to share his experience at EC with us:
I had the most incredible time at EC. I loved the teachers and all the staff! I met wonderful people from all over the world and I am very happy to be part of the EC family.
Thank you EC family!
Salem
Naoko Oki from Japan studied at Brighton language school for eight weeks.
I  had a great time and I will never forget this incredible experience.
Thank you
Naoko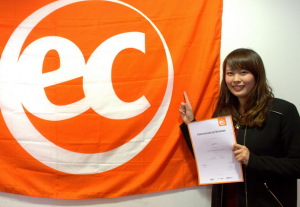 Comments
comments