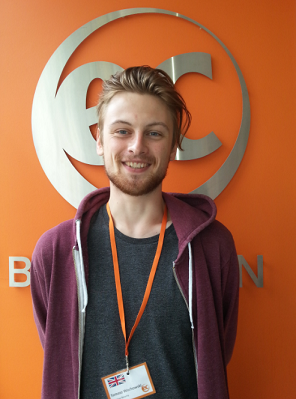 Hello!
My name is Tomasz and I'm the new Premises Security for EC Brighton (the guy who stands outside at break times in the yellow vest!).
I was born and raised in Brighton but spent three years studying Sports Journalism at the University of East London. University was a great experience but I've been back home for a little over a year now and hold Brighton very dear to my heart!
Brighton is a wonderful city, both to live in for a long time or just visit temporarily. Now that I'm a bit older I realise just how much I resonate with the attitudes and values that most of the residents hold, and how much it must have shaped me growing up. It's a great place for new people because people are so welcoming and there is such diversity here that I don't think you could ever truly feel like an outsider.
Everyone at EC has been really friendly; staff and students alike. I can see why it's so popular. It must be such a great place to learn English in the UK, and even pick up a few useful phrases in many other languages too! And the beach is just at the end of the road so that's always a plus!
I myself got bitten by the travelling bug a few years ago when me and a few friends drove round Europe, visiting beautiful places such as Lake Geneva in Switzerland, the Alps, Lake Bled in Slovenia, as well as thriving, bustling cities like Kraków and Berlin and Amsterdam. That same year I also spent time travelling the Baltics, visiting Lithuania, Latvia and Estonia.
After my time at EC I hope to be able to move to Vancouver, Canada, so working here will hopefully give me a great opportunity to talk to people who have already experienced what it's like to live in a new country! I hope to travel the United States, the Caribbean and Central and South America too. After that… Maybe I'll end up back here in a few years having learnt some new languages with lots of experiences to share!
I look forward to meeting lots of you!
Tomasz
Comments
comments