Ahmed Salem Alkhattabi, from Saudi Arabia, studied at EC Brighton for 24 weeks. He made great progress, starting at Beginner level English but moving up to Intermediate level while he was here; a great achievement! Here's what he wanted to say:
"I had a great time in Brighton. I will miss everything here. I want to say thank you EC School."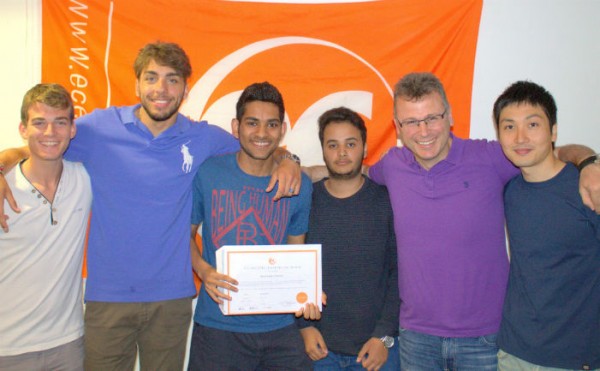 Marie Bertin, from France, studied in Brighton for four weeks in preparation for her IELTS exam. She stayed in our picturesque seafront residences and had a lovely time. Here's what she wanted to share:
"I chose this destination because I wanted to go somewhere near the sea in England. I learnt a lot for my IELTS exam while I was here. I liked my accommodation on the seafront, and I had my own bathroom! Thank you for this amazing experience!"
Maria Bernardita Olbrich, from Chile, studied here for 12 weeks on an Intensive English course. She also took an English for Work class and progressed to Upper Intermediate level while she was here; well done!
"I'm leaving Brighton with great memories!"
Comments
comments