Martin Persson, from Sweden, studied here for three weeks on a General English course, which he felt really improved his level of English.
"My time at EC has given me so much. I have learnt a lot of English and I am very happy about that. This was a very good experience for me."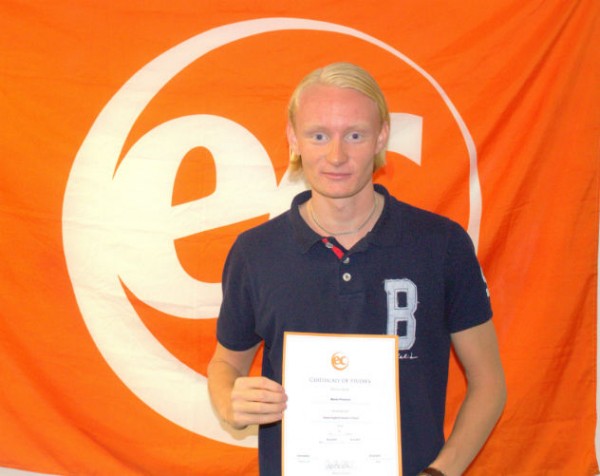 Nina Marques, from Switzerland, was here for four weeks studying General English at Upper Intermediate level. She was happy to learn about other cultures due to the school's diversity.
"I chose EC Brighton because I wanted to learn English and plus a feeling of holidays on the beach! My favourite EC activity was the Lasertag. The thing I liked most was how funny and helpful the teachers were. I would recommend this school, I've learnt a lot about new cultures."
Charline Barbe, from France, also studied General English, but just for two weeks. Her host family really made her feel welcome and enhanced her experience greatly.
"It was a really good stay. My host family were amazing and I met a lot of really nice people so I really enjoyed this two weeks."
Comments
comments