Barbara Arpagaus, from the Czech Republic, studied at EC Brighton for three weeks on a General English course, progressing to Advanced level; a fantastic achievement! She loved Brighton but was a little disappointed by the English weather, as we all are!
"I chose Brighton because it is near the sea. Studying here helped me improve my confidence in myself when speaking English. I would recommend this school to all my friends. I had a really good time here and I would come back when the weather would be a little better. :D"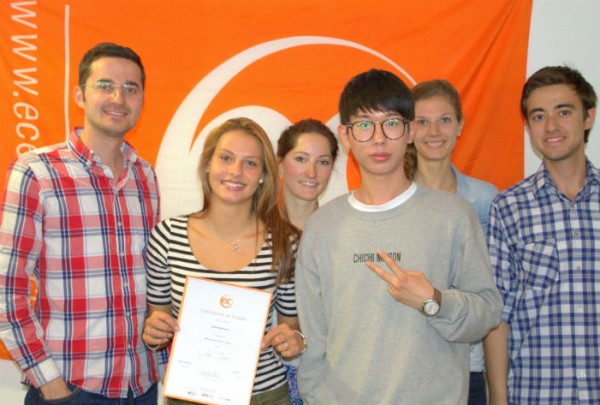 Oguzhan Can Soyal came here from Turkey and studied on a General English course at Intermediate level. He had a lovely time and stayed with one of our wonderful host families.
"It was a nice experience for me. I would recommend EC to my friends. Thank you all of the EC team!"
Abdulrahman Alhussain, from Saudi Arabia, had a great time in Brighton and hopes to return one day:
"I like EC School very much. I like Brighton, it is a nice city. I was very happy here. I hope to come and study in Brighton again. Thank you to everyone at EC! :)"
Comments
comments