Camila Morales, from Chile, studied with us for 24 weeks, taking her IELTS and progressing to Upper Intermediate while she was here; congratulations!
"Great experience! :)"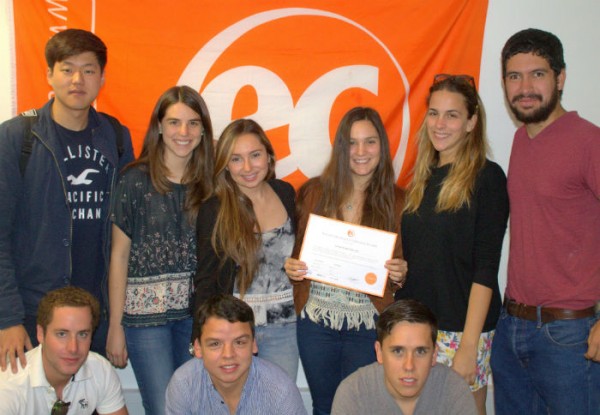 Saad Saleh Alqanni Al Ammar, from Saudi Arabia, stayed in Brighton for eight weeks and took an Intensive English course. He stayed with one of our lovely host families and wishes he could've stayed for longer!
"This was a very good experience. I wish I could stay here more time. All the best!"
Veronique Francois, from France, was with us for two weeks on an Intensive English course. She studied at Intermediate level and had a wonderful time in Brighton.
"I chose EC Brighton because I have an English friend who recommended the city. Everything here was great! Thank you very much to all!"
Comments
comments