Kveta Bretsnajdrova, from the Czech Republic, studied General English at EC Brighton for a period of two weeks. She was impressed with the standard of teaching and had a really great time:
"I had a very nice time here. The teachers were very good, I liked it here very much."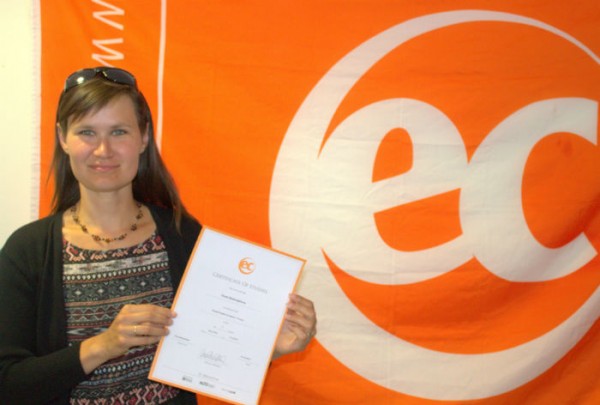 Francesca Zampatti, from Italy, was with us for two weeks on an Intensive English course, making great progress in such a short time and making it to Advanced level. A great achievement!
"It has been an amazing experience and I hope to have another one like this. I would recommend EC Brighton to all my friends!"
Ezgi Kincal, from Turkey, had a fantastic time in Brighton. She was here for five weeks and studied Intensive English, and also progressed to Advanced level, congratulations! She met lots of new friends from all over the world:
"I'm really happy to be here. I have had a really good time since coming to Brighton thanks to EC. I have a lot of friends from different countries. Thanks for everything EC!"
Comments
comments