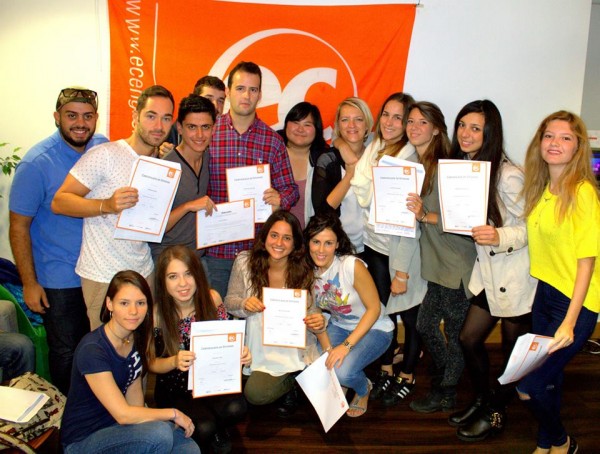 Guillermo Rodriguez, from Spain, studied at EC Brighton for two weeks on a General English course at Upper Intermediate level:
"Such a great experience!"
Florinda Ukaj, from Austria, also studied here for two weeks, but on an Intensive course at Pre-Intermediate level. She is keen to return next year!
"I enjoyed my time at school with the tachers and my classmates. My time here was short, but it was very nice. Next year I want to come back."
Jana-Marie Rau, from Germany, also studied with us for two weeks. She took a General English class at Upper Intermediate level and thought the school was conducive to a positive learning atmosphere:
"I enjoyed the lessons because the teachers were funny and my classmates were really nice. I would recommend EC to a friend because it is a good way to improve your English language, especially speaking."
Paula Gracia Baeza, from Spain, was here for two weeks as well. She studied English at Upper Intermediate level and stayed in one of our lively student residences. Despite her short stay, EC had a real impact on her, and she wishes she could have stayed longer!
"I've been here for just two weeks, but it has been such an amazing experience, because people here – students, teachers and staff – are so nice! 🙂 I want to stay for longer!"
Comments
comments