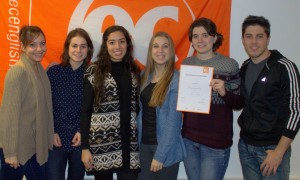 Giulia Sartorello from Italy studied at EC Brighton for six weeks, she chose one of our Homestay Brighton families and this is what she wanted to share with us:
I had great time at EC Brighton. The teachers are well prepared and the lesson are very interesting and engaging.
My host family is lovely and they have helped me to improve speaking and vocacublary skills.
I will recommend EC to all my friends!
Thank you
Giulia
Comments
comments