At EC Brighton, we love our students. Our staff work hard to see that they have the most rewarding experience possible. We are always communicating with our students, seeing that their needs are met and that they can get the best EC has to offer them. Not only to support them with any difficulties they may face in travelling, learning, or growing accustom to the culture and city, but to ensure that EC Brighton is always improving and doing more for the students. With so much on offer when studying EC Brighton Language Courses, what exactly do people appreciate about our school?
This week we asked Gonzalo Hernandez Lopez-Sors from Spain; 'what do you like about EC Brighton?', here is his response;
"At the EC school I really enjoy and find the classes interesting.
I like EC because it has a magnificent location and very near to my residence.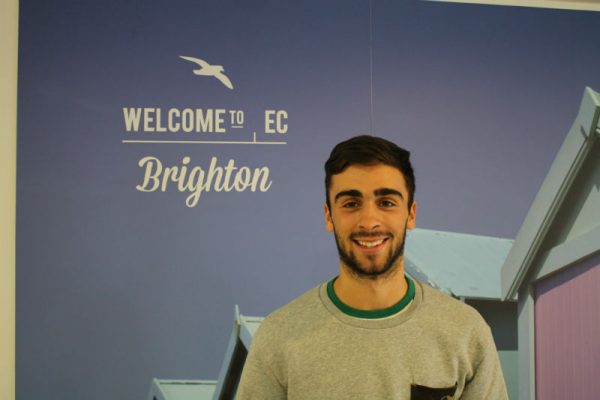 I have met brilliant partners, I am taught by high qualified teachers and I am practicing and learning a lot of English.
I will repeat in the future if I have the opportunity!"
===
Thanks Gonzalo Hernandez Lopez-Sors for those kind words. Brighton truly is a magnificent city, with incredible landscapes of coasts and hills. We have high quality residences for our students, as well as host families, that are within good walking distance of the school. We carefully select our teachers to make sure the highest quality of teaching is on offer, not to mention that they are happy and having fun in the classroom. We're always happy to see students return to us and many of them come by the school after their courses to visit, once you get a feel for Brighton city, it's hard to let it go!
Comments
comments