Hove Lagoon is a Great Spot to Check Out in Brighton.
Hove Lagoon is a truly unique watersports location not just in Brighton but the UK. With a sheltered shallow lagoon for beginners and the sea nearby, it is one of the best watersports venues around. It's situated at the West end of the Hove Lawns, a stretch of green just in front of the seafront. Hove Commissioners acquired the land that became the Western Lawns, including the site of the Lagoon, on 25 March 1895. It sounds a simple enough transaction but it was not because the conveyance was subject to the rights of the Lord of Lancing Manor, who at this juncture owned the foreshore west of Wish Post in Aldrington.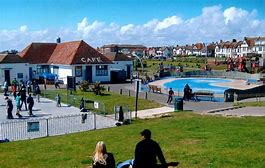 Paget Baxter, whose business address was 6A Tudor Street, Temple, London, was responsible for building the expensive houses on Aldrington Beach, known in those days as Hove Seaside Villas but today are numbered in Western Esplanade; they are known popularly as Millionaire's Row. On 23 October 1914 Paget Baxter agreed to transfer to Hove Council all rights and interest in the foreshore of the Lagoon subject only to retaining the right to place boats or canoes on the Lagoon for his own use.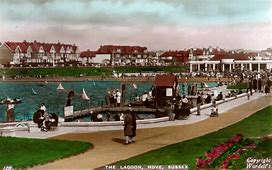 Watersports activities are available on Hove Lagoon. Lagoon Watersports Centre offers training , hire and events for adults ,kids and groups in the following activities : windsurfing, dinghy sailing, Wakeboarding, SUP and kayaking. The centre is open from April 1st – mid November. To the south of the café is a skate park which, along with the play park and toilet facilities, are open all year round. The lagoon is also home to the Hove Lagoon Model Yacht Club which has sailed model boats since 1930.
If you're studying General English Courses in Brighton, give this one a try when the sun comes out!
Comments
comments