At EC Brighton English School we love to introduce our students to some traditions and cultural heritage, even when there isn't an occasion. The other day, we served the quintessentially English Cream Teas. A cup of tea taken with scones, clotted cream and jam. The tradition may go back as far as 1000 years and was widely taken up in counties Devon and Cornwall, earning the dubbed names; Devonshire Cream Tea and Cornish Cream Tea.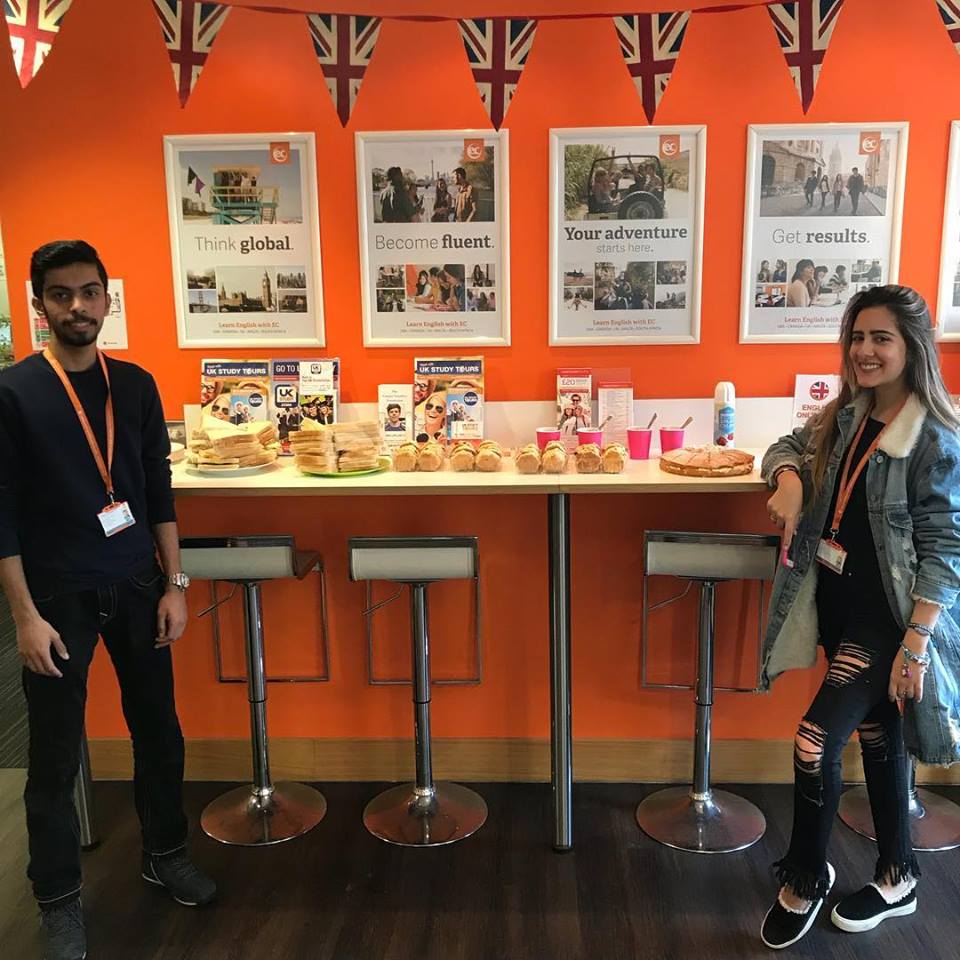 Another unquestionably British, afternoon tea delight is the cucumber sandwich. There are some very particular traditions about how such a sandwich should be made. According to some, it's essential to use very thin slices of a thick, white bread. Slices cut with a wide blade, so thin that light can pass through the breads pores. Crusts should be removed and the bread should be buttered very lightly, only to prevent the cucumber soaking the bread. The cucumber should be peeled and sliced paper thin, as well as dressed in salt and lemon. The cucumber should be prepared immediately before serving so that it doesn't dry out, or soak into the bread. Some variations call for cream cheese to be added.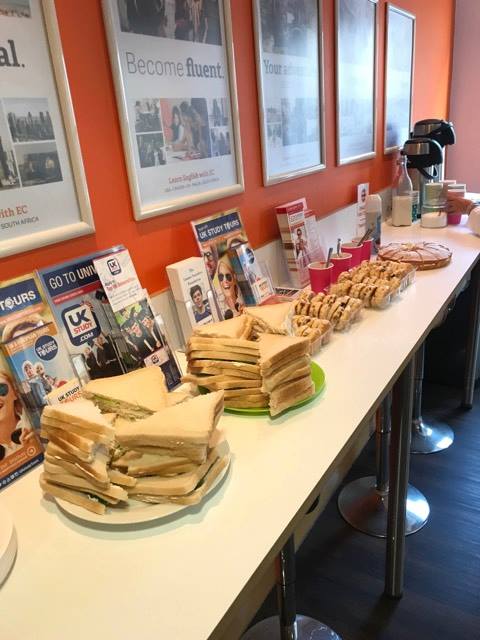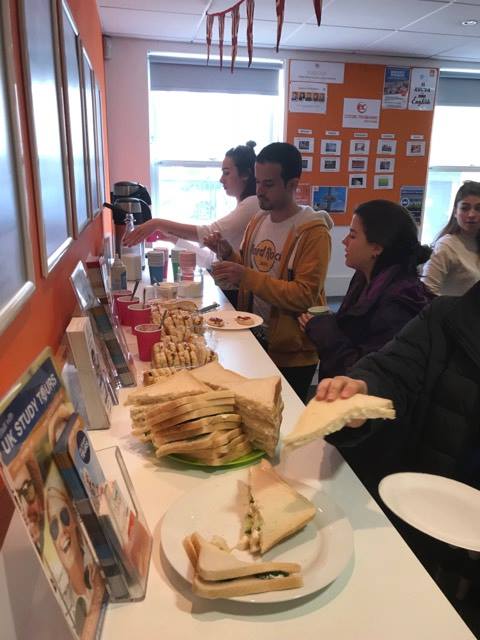 We also served Victoria sponge cake. This is a firm, well aerated (sponge-like) cake, which comes in two layers, intercepted by a spreading of whipped cream and raspberry jam. This cake was based on the pound cake (equal ingredients flour, eggs, milk) but complimented with the introduction of baking soda to British cooking. It was known to be a favourite of Queen Victoria who would enjoy a slice with her afternoon tea.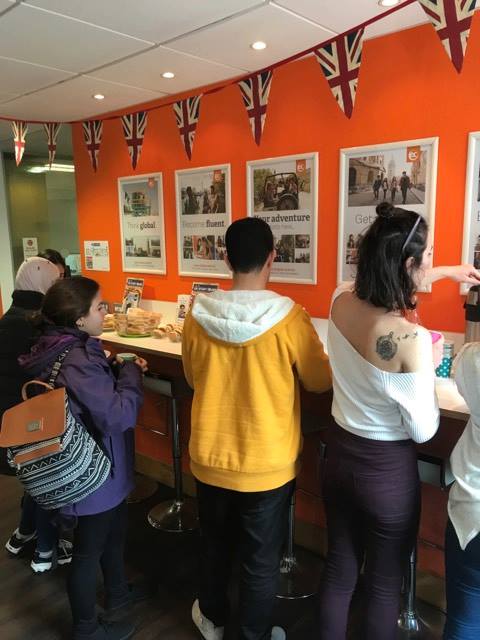 If you would like to enjoy an immersive and friendly experience while studying the English Language. We are always finding ways to introduce our students to English culture, as well as making international friendships and long lasting English language skills.
Comments
comments