At EC, Learning English as a second language in Brighton works better with a healthy body and a healthy mind. All of which makes language learning easier and more enjoyable. Yoga teaches us that everything is connected, your mind body and world is one. Every month we have an affordable yoga class right here at EC Brighton. A great way to relax, relieve stress, focus and maintain healthy posture and fitness.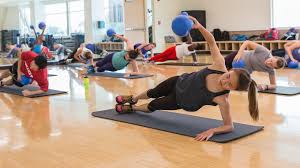 Every week we have two healthy classes for you. The first is our fitness class every Monday at 18.00 in the student lounge. We have an expert fitness trainer who guides these sessions. It is open to all, beginners and advanced alike. The trainer is very friendly and good at making everyone feel welcome.
The other class is our dance class. Dancing is not just a beautiful art form, it's also a great way to keep fit. Moving your body freely in the way of dance is a great way to stretch, work out and foster a positive relationship with our body.
Comments
comments