Queens Park is one of the best spots to hang out in Brighton.
There are plenty of quality green spaces in Brighton. Queens park is a hilly terrain on a northward incline, set between Hanover and Kemptown. It is a popular destination for dog walkers and walkers alike, with a scenic pond at the bottom, children's play area and open green at the top. Since there is a school for children just opposite the park, you'll find it to be taken over during after school hours with excited kids.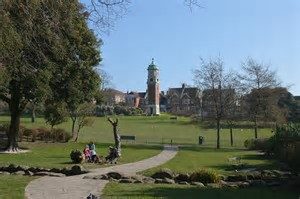 The land was acquired by Thomas Attree in 1825. Attree intended to build a residential park surrounded by detached villas, inspired by Regents Park in London. Architect Charles Galloway was commissioned to design it. Thomas renamed the park Queen Adelaide after the consort of William IV. Originally a German spa opened in the park in 1825. This remained in operation until 1886 when it continued as a mineral water plant until 1960.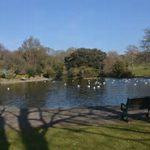 The Park has a tennis club for members, with quality tennis courts and coaching sessions. Just a few seconds walk north-west of the park, you'll find the Pepper Pot (also known as the Pepper Box or 'The Tower'). It was designed by Charles Barry and built in 1830, also commissioned by Thomas Attree. First used to house a water pump for the local area. It has a diverse history and if you visit the pepper pot, you'll see a timeline depicting its many purposes. If you're studying English Courses in Brighton, Queens Park is in easy access.
Comments
comments