EC Brighton every week provides a number of ways for students to practice English. Not all of these are in the classroom. As it helps learning to be able to practice English in casual settings, with real people.
One of the ways we make an opportunity for this is Dinner club. We invite students and staff to get together for a dinner. There are many great places to eat in Brighton, so we choose one of them each time and get everyone chatting.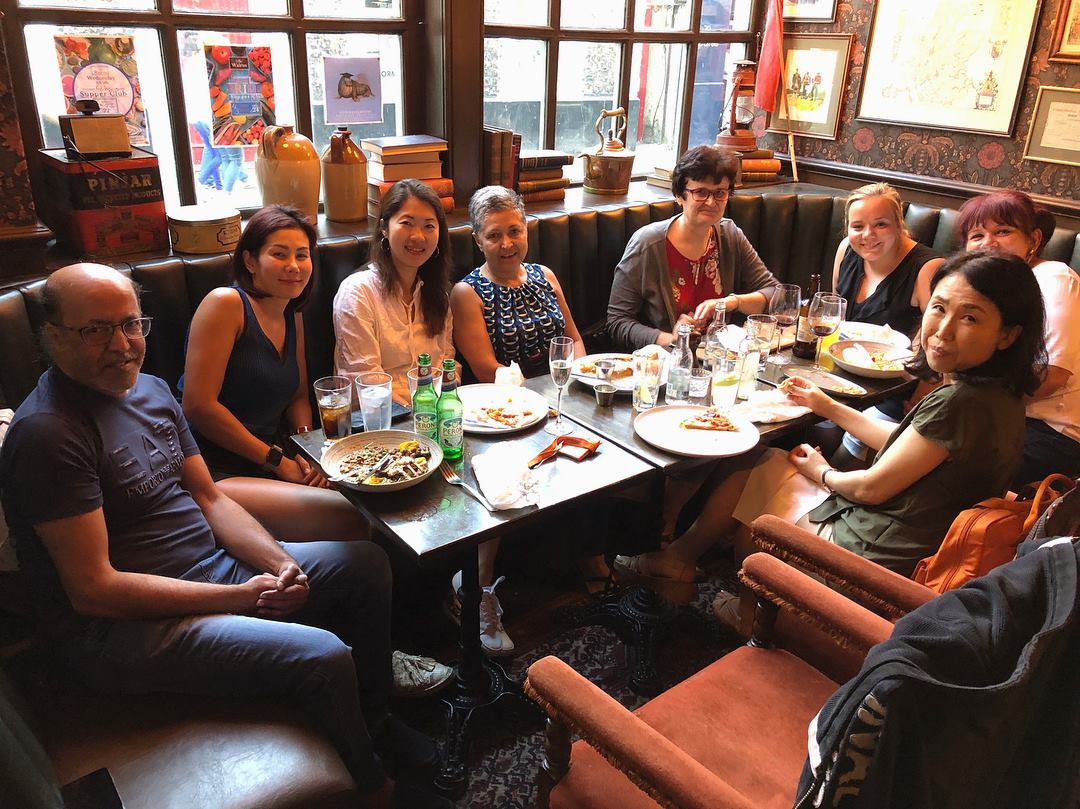 There are so many great places to eat in Brighton. Having dinner is a great way to socialise, meet new people and practice some English.
We have dinner club on a regular basis, so that every student has a chance to enjoy this event. The next one will be in September and we will have a new group of students with us and will probably go to eat in a place that we have not eaten in before.
Every dinner club meet is different and fun for different reasons. We are always enjoying new foods and delicious treats. It is open to all of our students so there is no reason to not take part.
Sharing a meal has always been a meaningful way to interact and get to know people. Eating meals with people from all over the world, will surely be an interesting experience for you. Not to mention, a great way to practice your English language learning.
Take time out in the evening to enjoy new food, new company and all the while, practice your English. Dinner club is hosted by our EC staff, so your experience will be sorted for you. No worries about communication problems or navigating restaurant procedures and customs. You will be in great company and well looked after the whole time.
Comments
comments