Edinburgh is a magnificent city. It is an inspiring place that visitors remember fondly for a life time. Discovery tours has a comprehensive service for introducing students to the best of Edinburgh. EC students often enjoy taking part in these trips. With this next trip, student swill be staying two nights in central Edinburgh. There will also be an option to the take a tour to the Scottish Highlands, in order to discover more of the amazing parts of Scotland. As the trip returns, there will be a visit to York,  a medieval city. You will get to see the Shambles which is the oldest street in the whole of England!
There are a host of activities included in a trip to Edinburgh and the Highlands, so you will definitely have a great time seeing lots of exciting places. The accommodation is very central providing best access to everything. You will be able to walk the Royal Mile which is a beautiful walk from Holyrood Palace to Edinburgh Castle. At the castle you will have the opportunity to learn about Whiskey which is a traditional Scottish spirit. Another fantastic walk is around the Princes Gardens, which are very scenic. As well as the ascent up Carlton Hill which provides some amazing views of the city.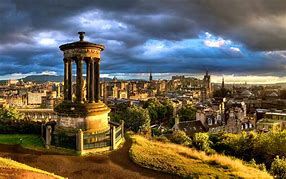 Included in a discovery tours ticket price, you will get return travel in a luxury coach which has WC and DVD facilities. You will be very comfortable on the trip. The drivers and tour guides are very friendly and experienced and can help with all your questions and queries. You will stay in a comfortable hostel in the center of Edinburgh for 2 nights. There will be a guided coach tour of the city center and the New and Old Towns and more. There will be a walking tour of the medieval city of york. You will receive 2 continental breakfasts and have plenty of free time for shopping or exploring museums.
Comments
comments