Hove Lagoon is a Great Spot to Check Out in Brighton.
Hove Lagoon is a unique place and a very cool water sports location. Not just a great water sports location of the U.K, but a great one in the world, that's right, a globally cool water sports location. Why you ask? Because of the sheltered, shallow lagoon, which beginners use to get to grips with the water sports that they do. That is why it is one of the best water sports centres in the world. As well as this beginner sheltered shallow lagoon, there is other things too. It is situated at the West end of the Hove Lawns. Hove Lawns is a very nice stretch of green situated in front of the seafront in Hove. Hove commissioners got ownership of  Hove Lawns and this became the Western Lawns. It included the site which is now the Hove Lagoon. It was not a simple transaction because the conveyance was subject to the rights of the Lord. The Lord of Lancing Manor, who owned the bit of Wish Post in Aldrington.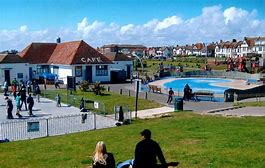 There was this guy called Paget Baxter who had a business address of 6a tudor Street, temple, London. He had the responsibility of developing these expensive houses that were made on Aldrington Beack, back in the olden days. In the olden days, this bit of land was known as Hove Seaside Villas, but today is just called Aldrington Beach. Popularly they were and sometimes are called millionaires row, because of how expensive they are/were. Paget Baxter gave Hove Council all the rights and stuff that went with the bit of land that would be the lagoon, in return for being able to place his boats on their for free.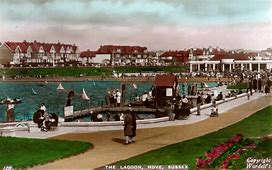 You can do some cool water sports activities on Hove Lagoon whenever you feel like. If you've never done water sports before, you can go to a training session. You could also hire out the lagoon and host your own event, or join one of the public events that happen there.
Comments
comments