At EC Brighton, we love our students. Our staff work hard to see that they have the most rewarding experience possible. We are always communicating with our students, seeing that their needs are met and that they can get the best EC has to offer them. Not only to support them with any difficulties they may face in travelling, learning, or growing accustom to the culture and city, but to ensure that EC Brighton is always improving and doing more for the students. With so much on offer when studying , what exactly do people appreciate about our school?
This week we asked Filipe Euscher from Germany; 'what do you like about EC Brighton?', here is his response;
"What I have enjoyed most is meeting other people
My stepfather showed me some beautiful pictures of Brighton which convinced me to come to this city.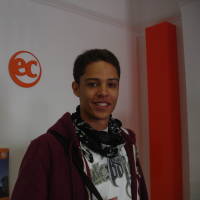 I had a look at many language schools and EC looked the most professional. What I have enjoyed most is meeting other people,
getting to know them and enjoying the lovely landscape of England."
There is a great diversity of interesting people at our EC school in Brighton. Brighton itself is a city of diversity, where a wide variety of people feel welcome and safe. Learning at EC means meeting students from all over the world, as well as the diversity of people from Brighton. The staff are always ensuring that the best experience will be had by our students, by working hard and professionally in all departments. The U.K is a forest island. Hilly, green and very scenic. Although Brighton is a city, it's so close to large stretches of nature. Meaning you get the best of both worlds at your doorstep. Come to EC Brighton and enjoy everything it has to offer
Thanks, Filipe Euscher
Comments
comments