Activities and Free Language Workshop Calendar
There are lots of things to look forward to in November, including educational and recreational activities. With lots of international trips happening there are options to take a well deserved break with your friends. This month includes trips and tours at some current favourite attractions and sights. As well as trips across the UK and beyond, including Scotland – Edinburgh and the Highlands, Bath and Stonehenge, London, Amsterdam and Bruges, as well as Brighton's very own Sea Life Centre.
As always we have our Tuesday pub nights, yoga, movie afternoons, bowling, 5-a-side football. Idiom classes, pronunciation classes and conversation sessions, which are free and great ways to improve your English beyond lessons. We are having a cream tea day on the 7th, when there will be a tasty supply of cream teas for students.
EC Brighton staff work hard to put on a diverse schedule of events and activities for students. No matter what your interests, they'll be something for you to get involved in. Simply come to reception to sign up through registration forms anytime, or speak to our Student Activities Coordinator for more info. We know that being a part of an English language school means so much more than learning English. So we bring this understanding to all the events and activities we put on. Making them fun, engaging and a great opportunity to learn and practice English.
Simply come to reception to sign up to our great events and activities. While some of them cost, many our available for free. Many happen right within the school, so taking part in extra curricular English learning opportunities, couldn't be easier. Anytime our students want to join in an opportunity to learn English outside of class, all they need to do is sign up at reception.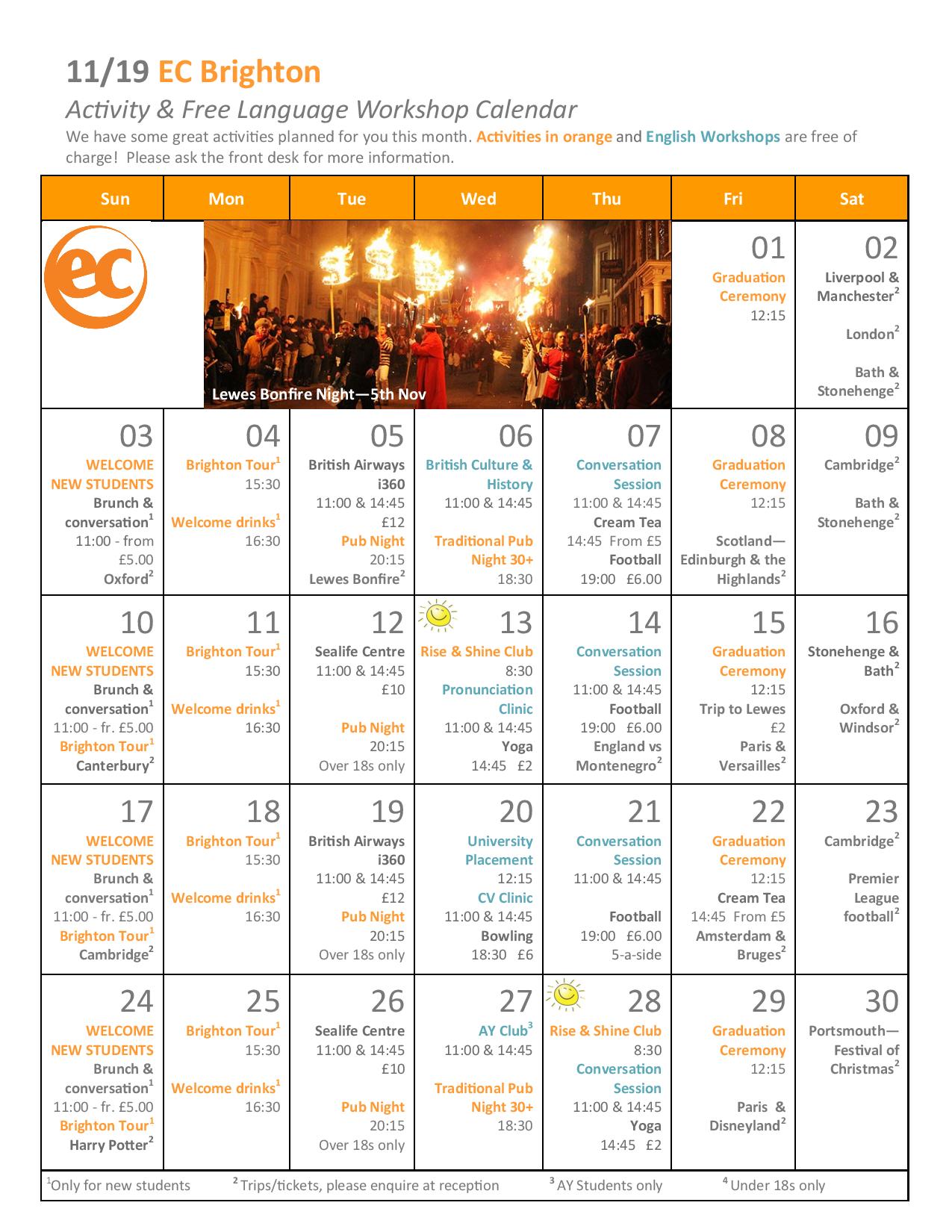 Comments
comments