What is my level of English? Am I an Intermediate student?
Before arriving in the UK, or any other English speaking country to study a course, you may think your level of English is Intermediate as that's the minimum level of English expected when studying in most countries. Being an intermediate student of English means that:
–          You are able to describe people, agree and disagree in a conversation, request specific information and talk about a variety of topics.
–          You can write an informal / formal letter and a story, using a number of standard written expressions.
–          You are able to listen for specific information and understand clear natural English spoken at a moderate pace.
Furthermore, studying an intermediate level English course in Brighton at EC will give you the opportunity to consolidate the language you know so far and also to explore a new set of grammar and vocabulary.
This is one of our students, Batu, 22, from Turkey. He started in Pre-Intermediate five months ago and is now in Upper-Intermediate. Here, he gives us his testimonial.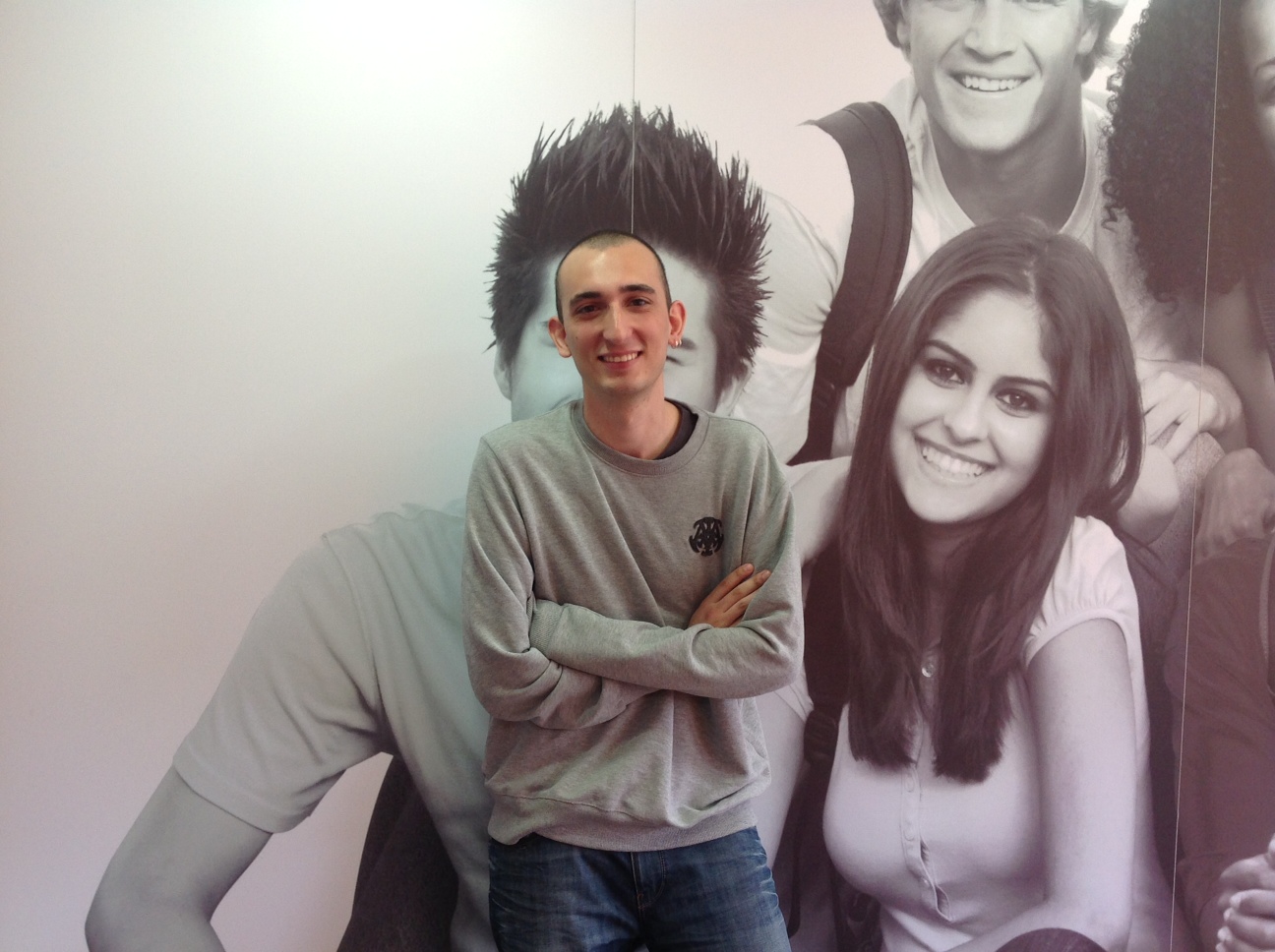 How did you feel when you first arrived at EC?
I was really nervous at first and I was particularly scared about speaking.
What did you do to improve?
My teachers were very understanding and supportive. They helped my confidence and encouraged me to speak in class. I borrow books from the school library to improve my vocabulary and I always try to speak to other students in English. My listening has also improved a lot. I couldn't understand much at the beginning. Make friends with students from higher levels! This is good advice. I also love joining in the social activities, especially Pub Night!
What's your favourite thing about studying here?
Because there are different nationalities, we have to speak English. I've made so many friends from different countries and you can learn about their cultures and food! Everyone is so friendly and I have more time for socialising. I only have one month left and time's flying. I don't want to leave!
Finally, what's your favourite English expression?
'When nature calls!'
Comments
comments