Brighton, such a great city to study English in the UK!
No matter whether you are a junior, adult or mature student, Brighton offers such a diversity of people, culture and places to visit that is nearly an impossible not to fall in love with it! Having grown in size considerably in the past 20 years, its local folks are welcoming, open-minded native English speakers. However, its two universities and schools of English bring a mixture between national and international people.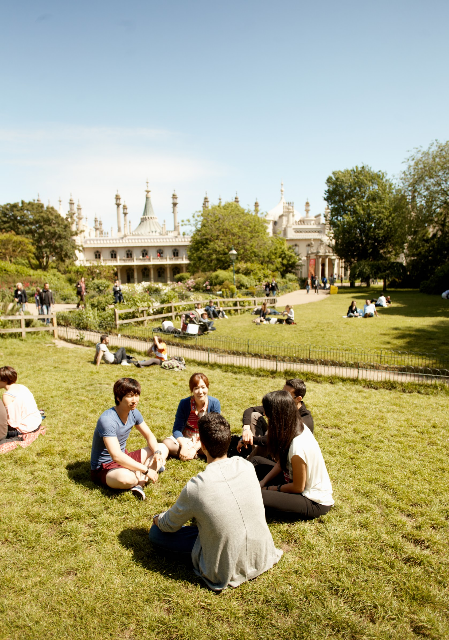 Theater plays, local events, food festivals, pubs and clubs will make you feel like doing things at all times! Brighton's bustling city centre is full of shops and a wide range of restaurants. It gets absolutely packed during the high season as a lot of Londoners and people from different parts of the UK come down to spend a few days in this stunning city. Areas such as Saltdean, Woodingdean, Peacehaven or Hove offer a much relaxing environment for families which can commute into town with ease.
Everyone wants to stay in this beautiful city and there isn't room for everyone. So you'll want to get down here soon as possible, before it becomes impossible. Afterall there is only so much physical space and people are tending to pack themselves into popular areas at ever denser rates. When you study at EC however, there will be plenty of room for you in the classrooms and social areas. You can usually find a place on the beach in summer that isn't really busy if you are willing to walk 20-30 minutes away from the school. Otherwise you can enjoy all the hotspots with everyone else trying to enjoy them at the same time.
Comments
comments