EC Brighton is a super fun, interesting and happy place to learn English. This is a guarantee ensured by the wonderful people that work here and all the people behind the EC schools. Every week we welcome new students who are excited to begin their English language learning experience. And every week we say goodbye to students who have improved their English and made many friends and memories along the way. In order to make sure we're providing the best service possible, we are always checking in with our students. With so many aspects to the experience of learning English in Brighton, we have a great team working across all areas of academic, accommodation and student services.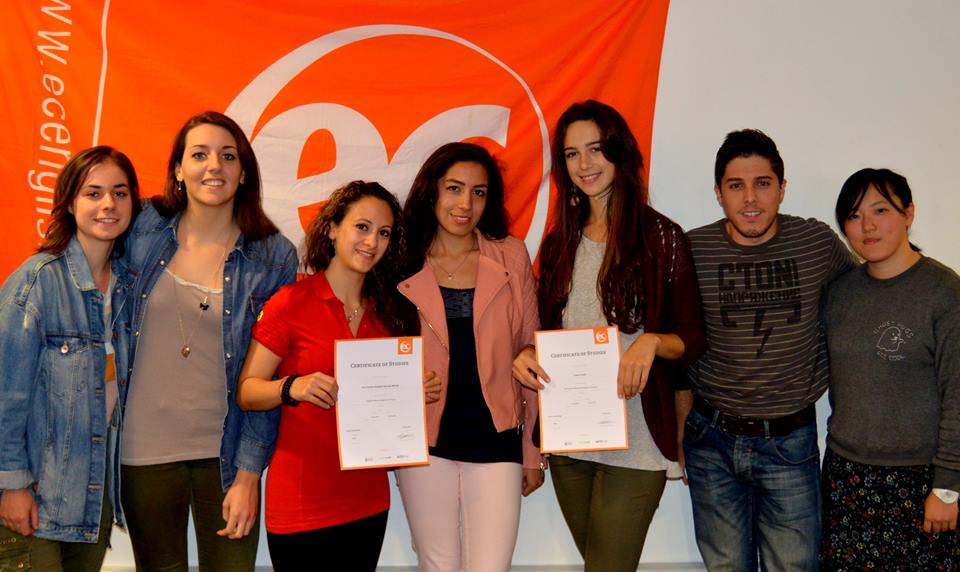 "boa lingua recommended me this destination and I,am really glad because I preferred a destination near the sea. I think I really improved a lot in speaking, Felix,robin and Jonathan were very good teachers who made the lessons really interesting and fun.I am very happy I had such a wonderful host family and met so many friendly and amazing people. i would really highly recommend EC Brighton to my friends" – Lisa Roethlisbeiger
Our teachers work hard to deliver the best approach to learning English in the most engaging ways. Students really enjoy their lessons here. On top of great lessons we provide an abundance of free and ticketed activities, that allow students to get to know each other, Brighton and practice that all important English. Sometimes students face challenges when living in a new country, learning a new language and taking up a new routine. but they can always find the support they need from our school. On reception our student services team can always point them in the right direction to find help. Whether they need to get the perfect kind of accommodation or have special requests for getting the most out of their lessons.
Comments
comments