It's been one year since EC Bristol was opened…HAPPY BIRTHDAY EC BRISTOL!!!!!!!!!!!!!!!!!!!!!!!!!!!!!!!
We are now celebrating with two beautiful cakes, which are also YUMMY!
Great to see this school growing more and more. It seems like the students are really enjoying themselves…and this is the most important thing!
So, a special wish to EC Bristol today:
to keep growing and keep making all these students happy by giving them a great learning experience..and also an even better life experience!
HAPPY BIRTHDAY!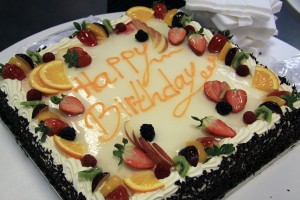 Comments
comments