Interview (made on 04/05/2012)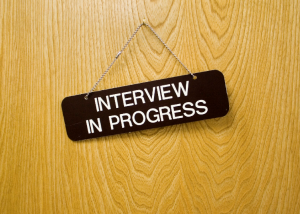 What's your name?

Sebastian
Where are you from?

Germany, Karlsruhe.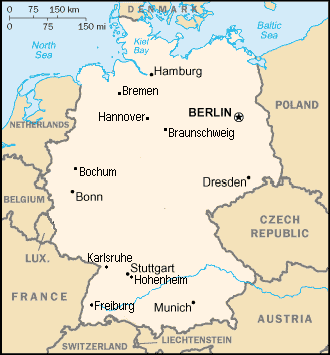 What is your favourite colour?

Orange right now
What are your favourite hobbies?

Doing sports; in particular mountain biking!
My priorities are

to be active!
When I wake up

I stand up!
I like

good food coming from all over the world.
I'm proud of

myself
and my country!
The first thing I do when I get back home

is doing sports such as riding my bike and meeting friends.
I'm afraid of

nothing
I dream about

– ruling the world
– getting into History!
My future projects:

study politics at University.
My song of the day is
Titanium – Sia & David Guetta.
My favourite book is

Every man dies alone – Hans Fallada
My favourite film is

Walk the line (life of Johnny Cash)
The 3 things that I can't live without

sport, news and good food.
Picture yourself in 10 years:

10 years older!
My favourite food

German pancakes made by my father.
I'd like to visit

Corsica.
My favourite smell:

dry wood…in particular when I walk in the woods in summer time.
Last concert or movie or play or musical that I saw

The Intouchables (French movie) –

Yeah good one!
What is the best thing in EC Bristol:

the good mood and good atmosphere in the school.
What is the worst thing in EC Bristol:

the lessons last 1h30 instead of twice 45mn with a 5 minutes break. I would prefer that way because I'd be more focused in my class.
My best memory from my childhood:

having learnt how to play chess with my grandfather.
My lucky charm:

a piece of "1 Deutsche Mark" – coin dated 1982 (my DOB).
Do you collect anything? If yes, what?

No.
My favourite animal:

elephant.
What are you thinking right now?

I got to go to bed due to pub night and club.
What are you wearing?
jeans, samba sneakers, t-shirt, pull-over and underwear.
My favourite sport:

mountain biking.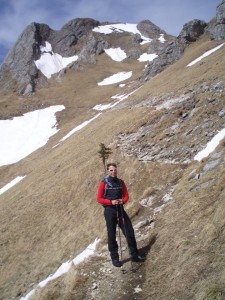 My favourite country/city:

Germany and Dresden.
It annoys me

when people get too rich.
What makes me happy is

having fun with my friends and laugh all together.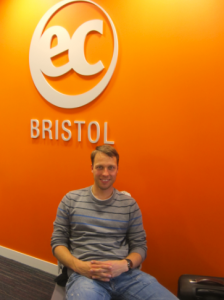 Thanks
Sebastian!
Comments
comments