THEATER NIGHT
TOBACCO FACTORY THEATER
SOUTHVILLE
17-28 JULY 2012
PLAY: "THE DOLPHIN CROSSING" adapted and directed by Ed Viney
PLOT: 1940. The British Army is on the brink of disaster.
Two boys with the aid of their motorboat The Dolphin join several destroyers, half a dozen trawlers and a great swarm of tiny boats to cross the English Channel and rescue the British Army stranded in Dunkirk.
These plucky heroes soon realise war isn't like the comic books they've been reading. They'll need a ton of Dunkirk spirit and a lot of luck to make it back alive.
A thrilling theatrical adaptation of the classic novel by Jill Paton Walsh.
http://tobaccofactorytheatre.com/shows/detail/the_dolphin_crossing/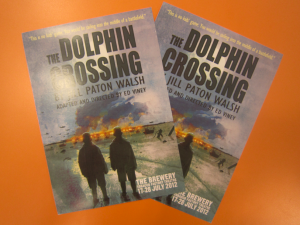 Stella xx
Comments
comments