Hi Guys,
A few weeks ago we had the idea of putting a piggy bank for collecting the spare money that students don't want to keep before their flight back home.
So the search started and we finally found one!
This money box is amazing, it has a digit counter incorporated into it!
Oh yeah!
Please feel free to donate your spare change!
Here is a picture of our EC BRISTOL money box: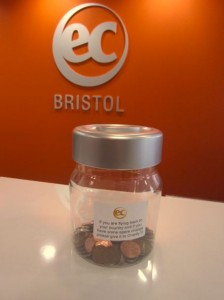 THE EC TEAM
XX
Comments
comments